Emilio Tadini
Milan, 1927 – 2002
Born in Milan in 1927, Emilio Tadini is considered the 'thinker' within the Italian Novecento movement. After working as a writer and critic, he came to painting relatively late, his first solo show being held in 1961. He exhibited not only in Italy but also in Paris, London, Brussels and the United States. In 1978, and again in 1982, he was invited to appear at the Venice Biennale. In 1986, he staged a major exhibition at the Rotonda della Besana in Milan. In the '90s, he participated in the Oltremare show at the Galerie du Centre, and an anthology of his output toured Germany, visiting museums in Stralsund, Bochum and Darmstadt – this showcase was accompanied by a monograph edited by Arturo Carlo Quintavalle.
Read more
In his works from the 1960s, there are clear references to aspects of British Pop Art and Surrealism, along with occasional Cubist influences, redefined through figurative elements that he carefully selected while perpetuating a dream-like, mysterious atmosphere. From the late '80s onwards, Tadini concentrated on the themes that would be predominant in his work over the subsequent decade: cities and figures. All of his paintings are paradoxical in that they feature both episodic reproduction and recurring themes, leading to the generation of an image-based narrative that resembles the chapters of a book, the pages of which can be put together sequentially or jumbled up.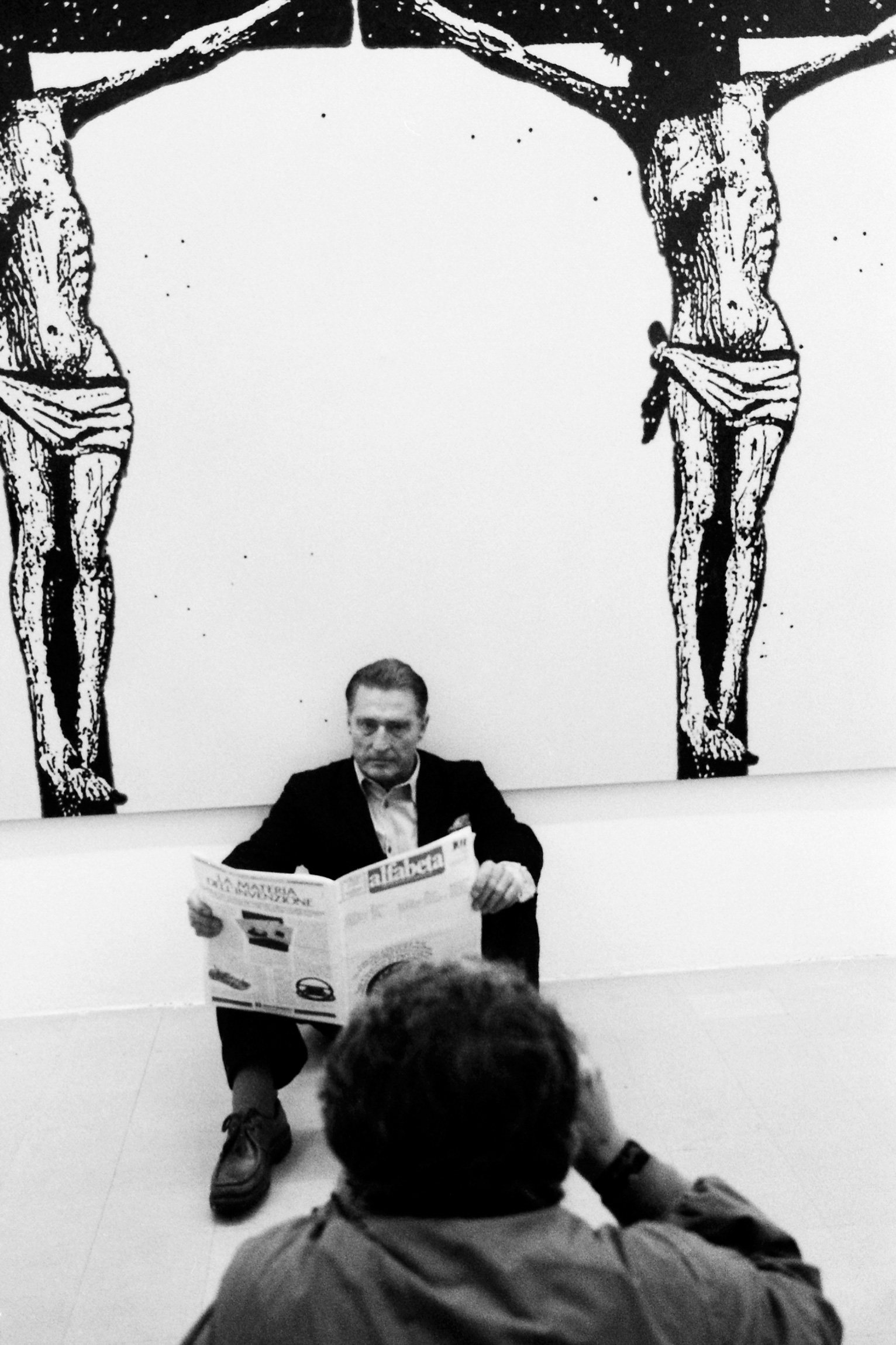 In the '90s, Tadini dedicated his time to large-format triptychs, which he exhibited at Studio Marconi and at the Villa delle Rose in Bologna. Underpinned, as always, by profound and meticulous theoretical input, he stayed true to his idiom, in which thought and image represent a single, impenetrable, indestructible entity that imbues the works with an evocative, highly visual power. He is considered one of the most original artists of his time due to his dexterity in combining oneiric, literary, architectural and personal elements within a surrealism in which space and time seem to have been completely eliminated. In 2001, the city of Milan paid tribute to him with a posthumous retrospective exhibition at the Palazzo Reale, entitled Emilio Tadini: Opere 1959/2001.