Lucio Del Pezzo
Naples, 1933 – Milan, 2020
Born in Naples in 1933, Lucio Del Pezzo was one of the founders of Gruppo 58. Neo-Surrealist and Neo-Dadaist in approach, his style evolved early on towards a form of rational geometry with a metaphysical bent, influenced by Pop Art. In 1960, encouraged by Enrico Baj and Arturo Schwarz, he moved to Milan, where he held his first solo exhibition. In 1961, he won the Carnegie International Award in Pittsburgh and staged several solo shows in New York and Paris. In 1964, he participated in the Milan Triennale and the Venice Biennale. His output was showcased in two retrospectives: the first at Milan's Rotonda della Besana in 1974, and then in 2000 at the Mathildenhöhe Institution in Darmstadt.
Read more
As early as the 1960s, Del Pezzo was already describing his art as 'ethical architecture', highlighting his desire to investigate the relationship between our civilization and primordial creation myths through a rigorous use of form. Play is a constant feature of his artworks, which are often at once paintings, sculptures and objects. Using combinations of different forms, his output is infused with mental associations and symbolic references. The forms that Del Pezzo inserted into his works are simulacra and objects that he himself conceived, produced and skilfully painted with bright, vivid enamels, generating multiple syntaxes amounting to a bona fide lexicon of symbols. Often considered as being akin to ex-votos, his geometric, metaphysical representations are remarkable for their mysterious composition, which is inspired by the juxtaposing of ideas, sometimes wrapped in an aura of ambiguity and enigma.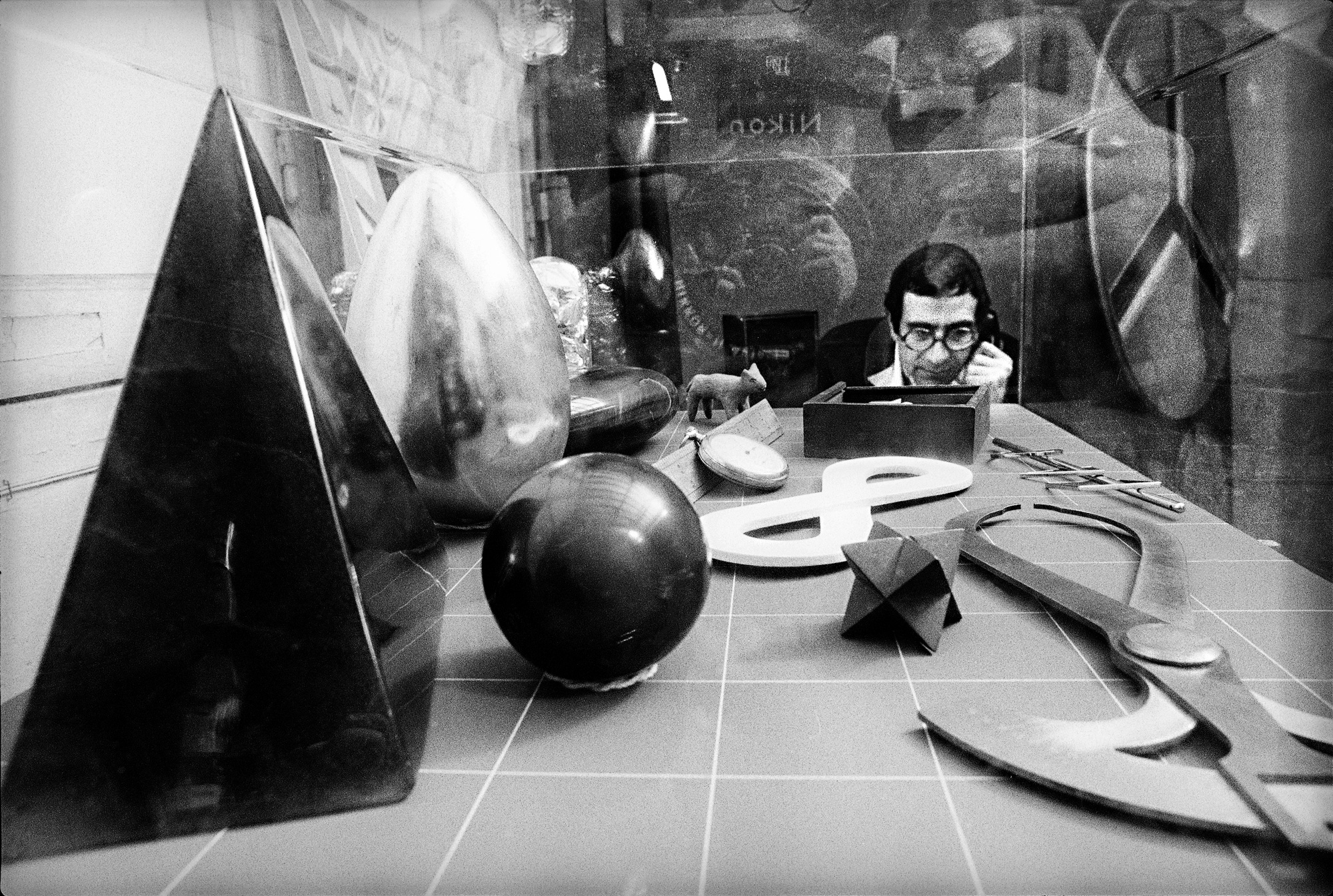 Over the years, Del Pezzo was involved in several important collaborations, including that with Enrico Baj and Lucio Fontana, with whom he produced Il Labirinto del tempo libero ['The Leisure Time Labyrinth'] for the 13th Milan Triennale in 1964. He also actively participated in the creation of Documento Sud magazine, a survey of avant-garde art and culture. Del Pezzo's artworks seem to inhabit a realm suspended between irony and melancholy, placing them in the proximity of Nouveau Réalisme.